Here are some testimonials for some previous happy customers!
"We really enjoy looking at the relief of our little cat, Rolfe has captured her cuteness!" N&J
" I heard of Custom Cats through the Cat Magazine, I love the cats Rolfe has made. Over the past couple of years I've looked at various artists who will paint a picture of your cat and so on, but Custom Cats absolutely fitted the bill for me. They are cute without being cutesy." R.T.
"Just to let you know the relief has arrived in perfect condition. Thank you for all the trouble you've taken. I'm sure my husband will be thrilled with the end result" Mrs P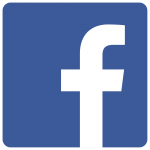 Find me on Facebook!